Posts tagged job postings
In a festive mood, I created a fun infographic on the U.S. job postings at the large and mid-sized investment banks.  I hope you enjoy!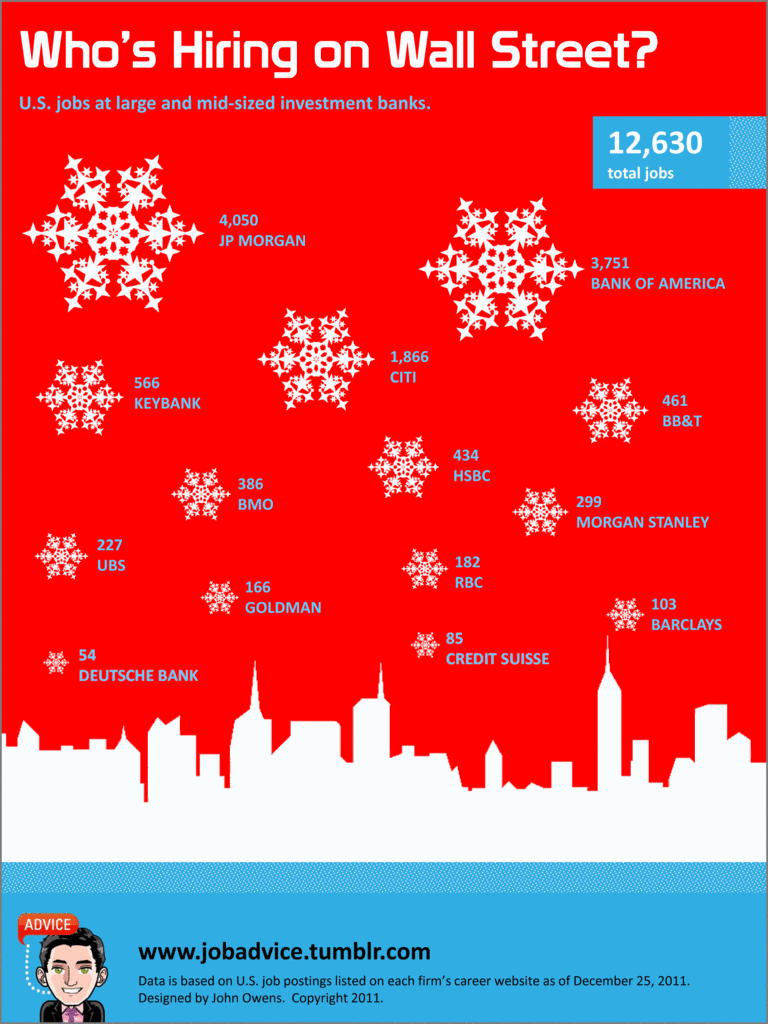 ---
Earlier today I received an email from the folks at LinkedIn with some intriguing hiring intelligence on the United States (see the infographic below).  As a job seeker, you might be intrigued to discover that 537,971 jobs in the United States have been posted on LinkedIn in 2011.
Currently there are around 57,000 job openings in the United States posted on LinkedIn.  Check them out:  U.S. JOBS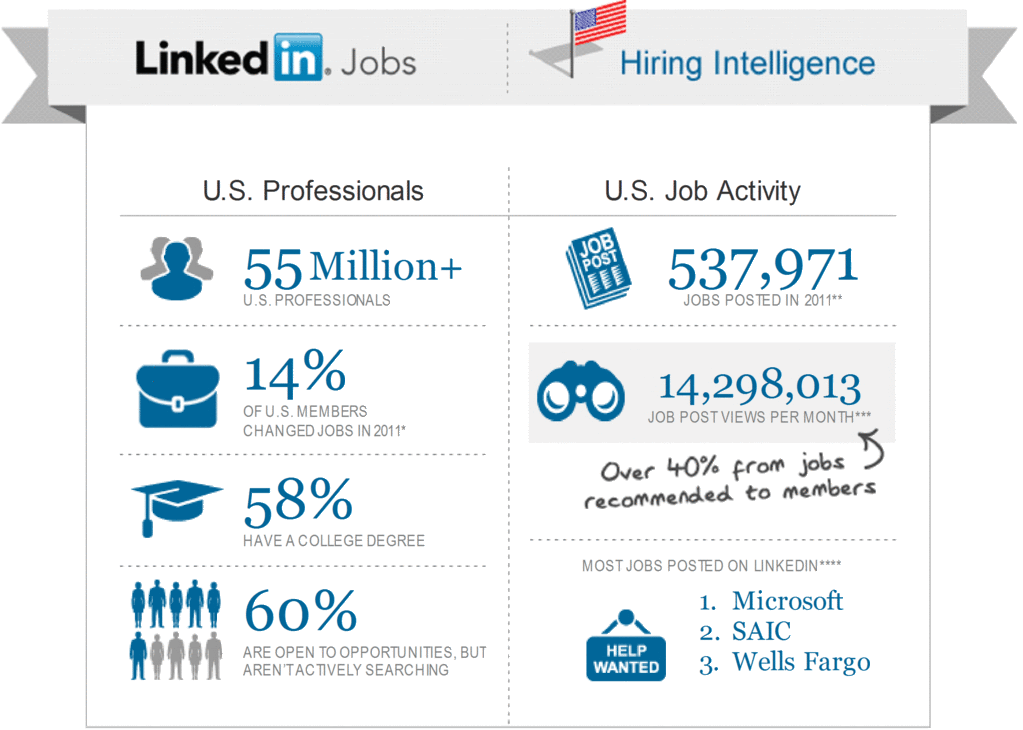 TODAY'S TIP:
Explore the job postings on LinkedIn.
---
Over the last several weeks I have been featuring financial companies that are currently hiring despite the market environment.  Today's featured company, Bloomberg, is a company that might not be on your radar screen, but should be.
If you have Wall Street experience and firsthand exposure to market activity, you could thrive at Bloomberg.  I have seen Bloomberg recruit traders, bankers, and others into strategic roles within the company over the last several years.  Bloomberg offers not only a lifestyle change, but also an alternative way to apply your Wall Street experience.
Bloomberg is a privately held financial software, media, and data company with over 13,000 employees in 185 locations around the world.  The company is based in midtown Manhattan at the Bloomberg Tower at 731 Lexington Avenue.
Bloomberg's career website currently has 379 openings.  Review and apply for opportunities on Bloomberg's career website:  CURRENT BLOOMBERG OPENINGS
TODAY'S TIP:
Check out Bloomberg's current job openings.
---
In an effort to help job seekers find companies that are currently hiring I have been featuring various financial institutions over the last several weeks.  Today's focus is on Bridgewater Associates.
Bridgewater Associates is the largest hedge fund in the world with approximately $122 billion in assets under management.  The firm focuses on large institutional clients, including endowments, charitable foundations, pension funds, foreign governments, and central banks.
Bridgewater has over 1,200 employees based in Westport, Connecticut.  Westport is about 45 miles from Manhattan (~1 hour drive or train ride from Grand Central).  The company has been compared to Google in the sense that both are industry leaders that have geographically located away from their industry epicenters.
Bridgewater's career website currently has 86 openings.  Review and apply for opportunities on Bridgewater's career website:  CURRENT BRIDGEWATER OPENINGS

TODAY'S TIP:
Check out Bridgewater's current job openings.
---
Over the coming weeks I'll be featuring various financial institutions that are currently hiring.  Today's focus is on KeyBank, the principal subsidiary of KeyCorp.
KeyCorp (NYSE: KEY) is one of the nation's largest bank-based financial services companies, with a market cap of approximately $6 billion, assets of approximately $90 billion, and over 15,500 employees.  Key companies provide investment management, retail and commercial banking, consumer finance, and investment banking products and services to individuals and companies throughout the United States and, for certain businesses, internationally. 
KeyBank's career website currently has 362 full-time and 166 part-time openings.  Review and apply for opportunities on KeyBank's career website:  CURRENT KEYBANK OPENINGS
TODAY'S TIP:
Check out KeyBank's current job openings.
---
If you've recently looked at the career websites of many Wall Street financial institutions you might think we're in the middle of an economic boom, not an economic downturn.  Many firms have hundreds, if not thousands, of job postings.  But, are they really hiring?
I don't want to be a Debbie Downer, but many, if not all, of these job postings might be on hold until the beginning of 2012.  Many Wall Street firms, regardless of the economic environment, put hiring freezes in place during the second half of each fiscal year — prohibiting hiring managers from extending offers.  Often a company will leave a job posting on their career website and occasionally interview candidates in hopes that the hiring freeze will be lifted and they can expeditiously hire someone already vetted.
During a hiring freeze some companies establish a "hiring exception" process whereby a hiring manager can present a business case that outlines why an exception should be made.  Notably, hiring exceptions might be automatically approved if the headcount is a "replacement" versus a "new addition."
TODAY'S TIP:
Be aware that a company might not be able to immediately hire you due to a hiring freeze, but be patient yet tenacious to keep the dialogue going.
---
A job aggregator could be very useful if you're looking for a job.
What's a job aggregator?  It's a search engine that crawls around online and aggregates job postings from thousands of various sources (job boards, corporate websites, newspapers, etc.).  The job seeker can use the job aggregator's search engine to conduct a broad search with just a couple of keystrokes.
There are a number of aggregators so do some online research to find the ones you like the most.  There are two I recommend you check out:
INDEED (www.indeed.com):  Indeed is top dog among job aggregators.  Notably, The New York Times is an investor in Indeed. 
SIMPLY HIRED  (www.simplyhired.com):  While Indeed rules supreme among job aggregators, Simply Hired ranks as a solid #2.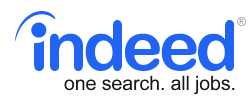 TODAY'S TIP:
Save time and energy by using a job aggregator to aid you in your job search.
---
Monster and Careerbuilder have done a reasonably good job of providing a simplified way for companies and job seekers to connect.  However, many corporations only use these job sites for their junior roles.  If you're looking for jobs that pay $100K or more then I recommend you check out these two job boards:
(1) THE LADDERS  (www.theladders.com):  A job board dedicated to $100K+ jobs across every industry and sector.  You can sign up for a free basic membership.  You can upgrade to a subscription that gives you more tools (unlimited access, one-on-one advisor, etc.).  One thing I like about Ladders is that you can post an active resume which allows recruiters to proactively contact you OR you can keep your anonymity and run queries on posted jobs at your leisure.
(2) IVY EXEC  (www.ivyexec.com): An exclusive job site where you submit your resume for approval to be included in their system.  According to the folks at Ivy Exec, only about 30% of those who apply are accepted.  Once accepted, the basic membership is free.  You can upgrade to a subscription that will grant you more functionality (email alerts, industry information, etc.).  They only accept C-level, vice president, director, and manager candidates. 
Below is a Ladders advertisement which highlights the challenge recruiters have in finding the most talented person.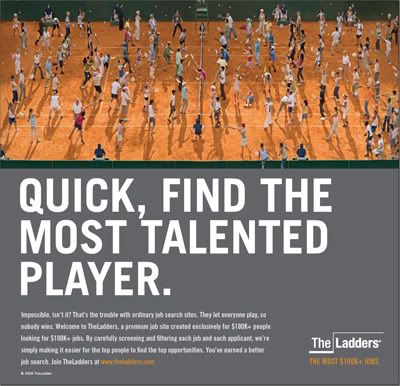 TODAY'S TIP:
Use a select number of job boards most relevant to your level of expertise.
---