Do you ever post your political views on Facebook?  Do you tweet them?  Have you ever changed your opinion of a friend based on a political comment they posted on Facebook or Twitter? 
The folks at market research firm Lab42 surveyed 500 social media users on politics and published an extensive infographic.  Below is a piece of that infographic that focuses on posting and tweeting political comments.  Approximately 51% of those surveyed have posted political messages on their Facebook walls and 36% have changed their opinions of friends based on political comments they posted on Facebook or Twitter.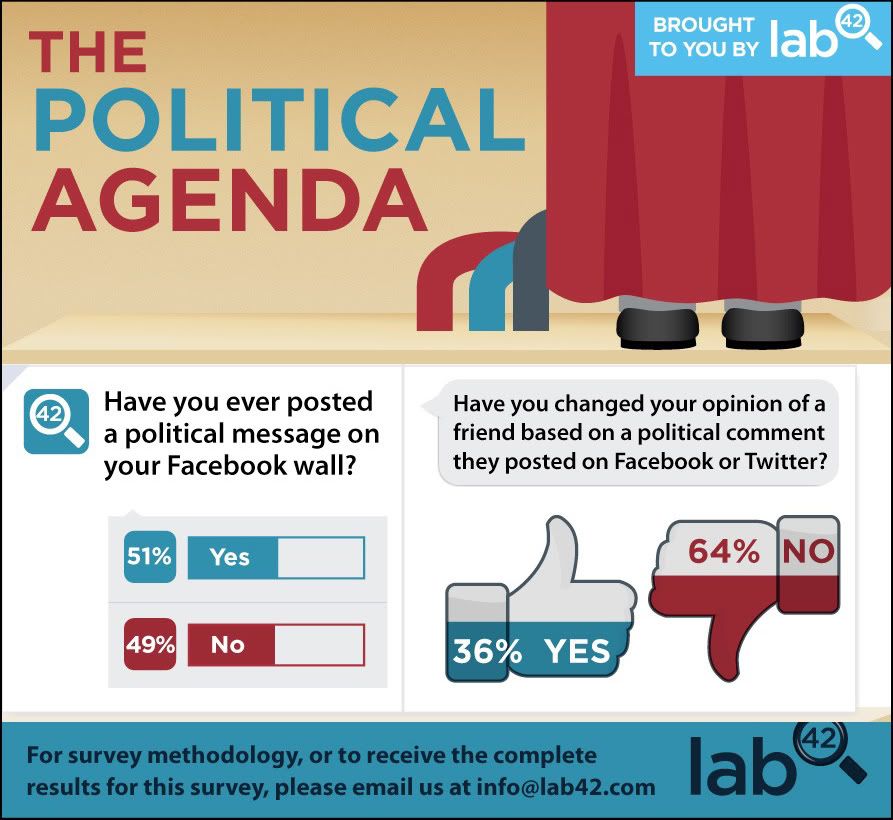 TODAY'S TIP:
If you're looking for a job, refrain from posting or tweeting political comments.
---
---